Best Small Tractor Sprayer
Small Tractor for agriculture typically lies between 15 HP to 30 HP. Engineers at Mitra essentially understand the importance of developing a Small Tractor Sprayer considering its vast utilization in handling small acres of land utilized in agriculture or horticulture applications.
Small Tractor Sprayer have small tank capacities and are specifically designed to operate efficiently in constrained turning radius.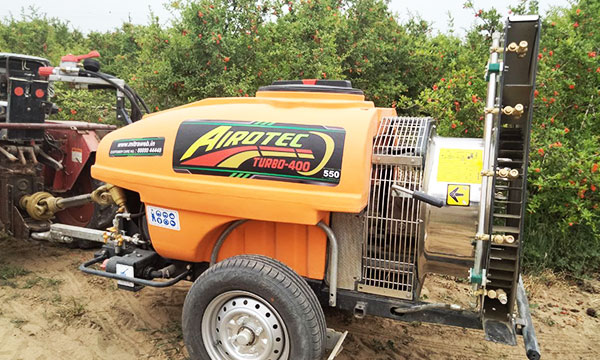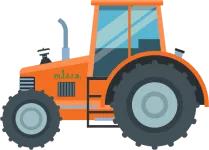 What are the best example of Small Tractor Sprayer by Mitra
One of the finest examples in this segment of Small Tractor Sprayer is our bullet series.The Bullet Sprayer is equipped with a tank which has a rear-side water level indicator for showing the water level and it also has an agitation system, it maintains the constant chemical concentration during spraying on the field. The basket mixture is provided for mixing the dry powders to prepare the spraying water solution.
Another product which is popular in vineyards under this category is Grapemaster Eco.
Small Tractor Sprayers
You can have a detailed look at the capabilities of both these products & can confidently go ahead with small tractor sprayer solutions provided by Mitra for your orchard or vineyard.
Small Tractor Sprayer is a Specialist Category of Horticulture Sprayer
Developed for small tractors used in small farm or orchard area.
Benefits of Mitra Sprayer
The Sprayers by Mitra provides an efficient solution for distributing chemicals on your crops, saving you time.
We help you in gaining government subsidies & provide doorstep services. Loan facility for sprayers by Mitra is also available.
Features of Mitra Sprayer
Tank capacity: The Sprayer comes with a large tank capacity, allowing you to cover a more extensive area without refilling frequently.
Adjustable nozzles: The Sprayer comes with adjustable nozzles, allowing you to adjust the spray pattern and angle, providing maximum coverage and efficiency. Mitra offers different adjustable nozzles with its products. You can consult the sales team to find the best suitability for your farm.
Power source: The Sprayer comes with different power sources, such as gasoline or electric, providing you with flexibility and convenience. Mitra's

Small Tractor Sprayrer

are Powered by Tractor itself which is a huge advantage.
Mobility: The Sprayer comes with wheels or a trailer, making it easy to move around your orchard. Mitra Offers tractor Operated sprayers which are tractor mounted or tractor trailed.
Happy Customers
See videos of awesome benefits our customers are enjoying
Airotec Cyclone In Pome[Hindi]
Airotec Turbo In Grapes[Marathi]
Airotec 1500 In Kinno[Punjabi]
Cropmaster Reel In Group Crop[Gujarati]
Bullet In Grapes[Marathi]